Featured Quote:

"Nature, to be commanded, must be obeyed."

~Francis Bacon

WE HAVE MOVED
To 12441 Riverside Drive Eastvale
Come see our Brand New Nursery with the same low prices! Over $2 million in Improvements with New Greenhouses and Shade Areas. Plenty of Concrete Parking.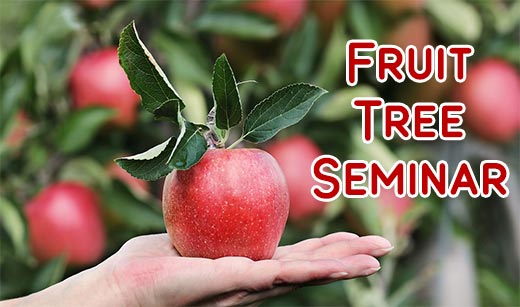 March 14th 10am-noon with World-Renowned Fruit Tree Expert Tom Spellman.
Eastvale location
Light Refreshments will be served.
Super Sale on Pottery!!!
POTTERY 20-70% OFF
Thousands to choose from
*Excluding items already discounted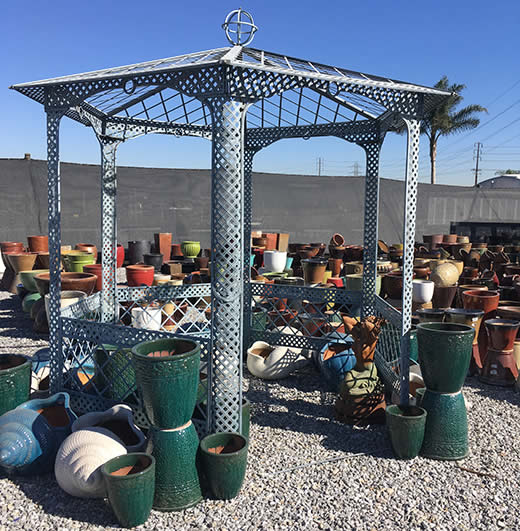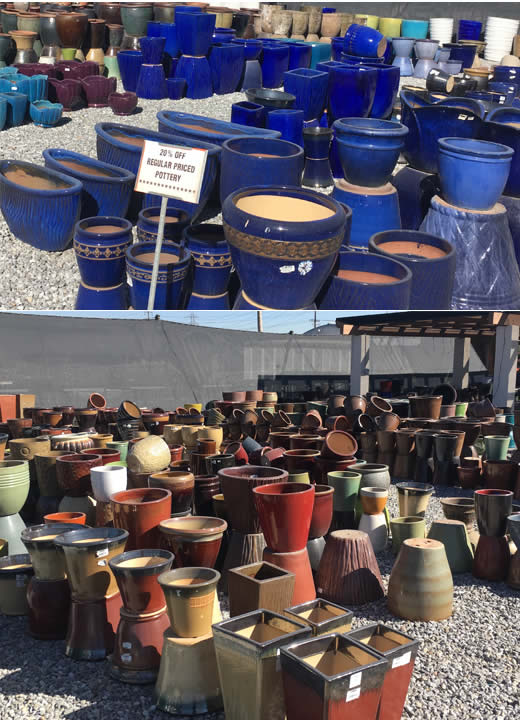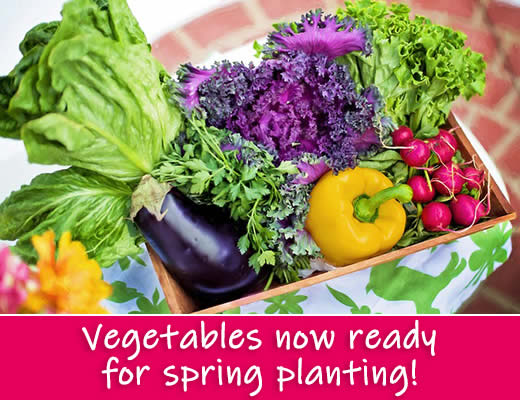 Large Selection
Over 100K grown per year!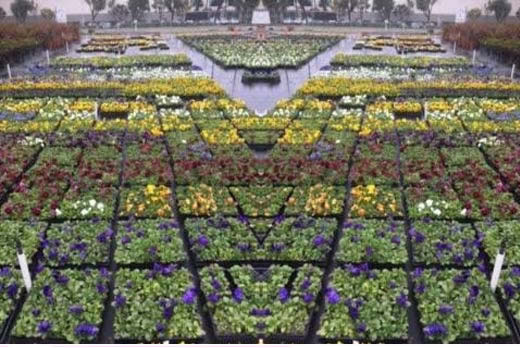 Thousands of beautiful annual color flats to choose from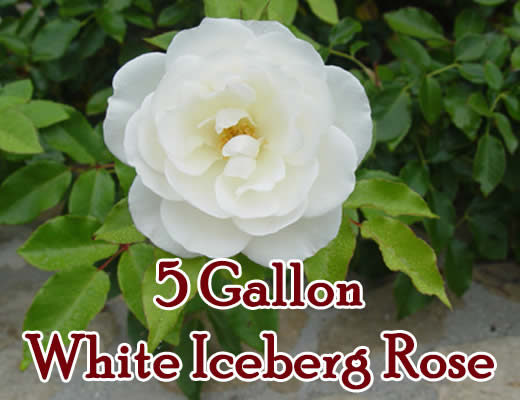 Only $12.99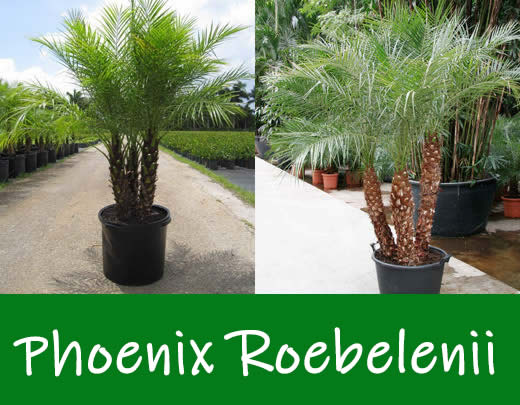 On Sale Now
10" - $13.99 each
14" - $49.99 each
17" - $79.99 Each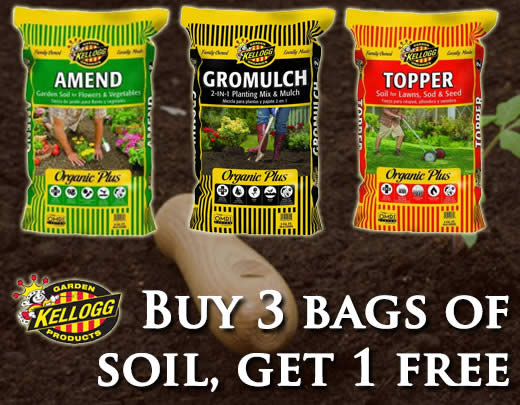 2 (CU. FT.) bags
This sale includes the following bags only:
Amend, Gromulch, & Topper.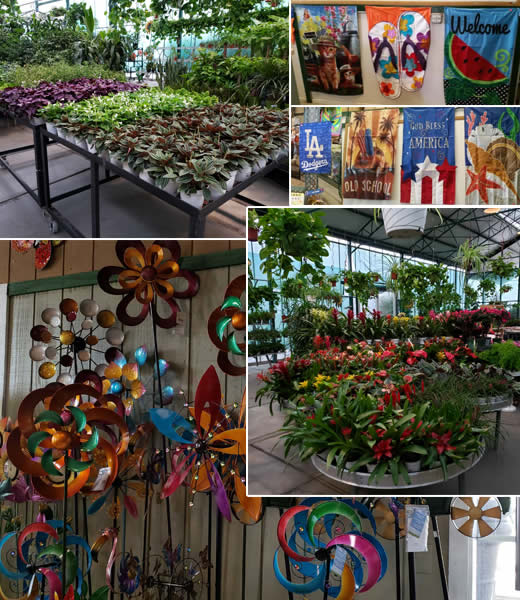 Visit us for a large selection of house plants, garden flags & gift items.
Among the most beautiful of all flowers, calla lilies originally came from South Africa. They are a favorite of florists and those who like to plant a cutting bed, as they make excellent cut flowers. They also look great in containers. The larger varieties can put on quite a show planted as a focal point behind lower-growing flowers, or massed to create a large color grouping.
Although they only thrive year-round outside in warm climates, they make great houseplants, and everyone can grow them year-round inside.
They can deal with anything from full sun to partial shade, with a moist, fertile, well-draining soil. They are a good choice as a gift for someone who tends to overwater plants--but they don't like to be totally drowned, so make sure you have a pot that drains well. Make sure they don't dry out while they are blooming.
After blooming has finished, don't cut the healthy foliage off; it will gather energy and nutrients to store for the next blooming season. Leaves may be removed when they yellow.
Everyone associates St. Patrick's Day with Ireland--it's a celebration of Ireland's most-recognized patron saint, right? Aside from the fact that Saint Patrick wasn't Irish (he is said to have been born in either Scotland or Wales), the holiday did, of course, originate in Ireland. But which country, do you suppose, is at the head of the list when it comes to celebrating the big day? Why, none other than the good ol' USA!
While celebrations take place in most cities across America (where everyone suddenly becomes Irish overnight), one of the earliest St. Paddy's Day parades (second only to Boston) took place in New York City in 1762. Today, this parade is the largest celebration and parade in the USA, with around 150,000 participants each year that attract millions of people lining 5th Avenue. Floats, cars and exhibits are not allowed in this parade that will be celebrating its 251st consecutive year.
Because of its 1 million plus residents of Irish descent, Chicago's celebration of St. Patrick's Day is a huge event. Green is everywhere, including the Chicago River, which is dyed green especially for the holiday. Interestingly (if not appetizingly), the idea originally came from sewer workers, who would dye the river green to look for sewer discharges. Other U.S. cities that employ green water especially for the day are Savannah, Georgia (the water in all public fountains is dyed green) and Indianapolis, Indiana (it dyes its main canal green).
Boston has a special tie with Ireland--being the closest U.S. port to Ireland, it was the port though which many of the Irish that were immigrating to America passed. Boston also has the distinction of hosting the world's first recorded parade for the holiday in 1737, beating Dublin, Ireland by a couple of hundred years. And if you would like to spend your St. Patrick's Day engaging in the time-honored pastime of drinking, there is no better place to go than Boston, which has more Irish pubs than any city outside of Ireland. Its popular parade, featuring bagpipers, floats and bands, generally attracts upwards of 600,000 people each year.
Savannah, Georgia's St. Patrick's Day parade began as a small affair in 1813 to honor a group of men of Irish descent on the anniversary of the death of St. Patrick. Today, it is the city's largest annual celebration, attracting over half a million people.
If you are on the west coast make your way to "the city by the bay"--San Franciso--and enjoy their fabulous St. Patrick's Day parade that dates back to 1852.
We hope you enjoy your St. Patrick's Day, no matter where you find yourself. In closing, let us leave you with these Irish words of wisdom, particularly true on St. Patrick's Day:
"There are only two kinds of people in the world, the Irish and those who wish they were."
Happy St. Patrick's Day!
Have you ever wondered how roses became what they are today? From a humble, single, five-petaled flower in just a few colors, we now have a plethora of colors, flower forms, plant sizes and bloom periods to choose from. What countries and time periods has the rose journeyed through to reach its destination in the present time? What will it become in the future?
The thousands of varieties of roses available today are organized into categories called "classes." These classes help us understand the history, parentage and growth habits of each variety. Because some roses can be a member of more than one class (for example, a tall "shrub" rose with an open growth habit might also be classified as a "climber"), this class system is not completely rigid; nevertheless, it does provide us with an idea of when, where and how a certain variety came into existence.
Although most these classes of roses are not very popular in gardens of today, you may have one or more growing in your garden, anyway--as rootstock for your more beautiful modern rose!
Species and Hybrid Species Roses
Species roses are the parents of all the other roses that have come after. These vigorous bushes adapted themselves to surviving and flourishing with no care in extreme conditions. The 5-petaled, single flowers appear in the early spring and are followed by a good crop of rose hips, which provided winter color and food for birds.
Hybrid species roses are the results of the earliest breeding attempts. These retained the extreme hardiness of the parent plants, but many bore double or semi-double flowers.
Damasks
Originating from Roman times, they were saved from probable extinction in medieval times by the European monasteries that grew roses for medicinal purposes. Normally upright, they are renowned for their old rose fragrance.
Gallicas
Like the damasks, the gallicas also originated from ancient Rome. Because they are extremely tolerant of poor soil and neglect, they were able to survive the fall of the Roman Empire by becoming naturalized wherever they had been planted. The compact shrubs bloom once in the spring and also provide additional color when their dark green foliage turns to dark red in the fall.
Alba Roses
Known as the "White Roses" of Shakespeare, these very vigorous, hardy, disease-resistant roses range in color from pure white to pink shades. Their spring blooms are usually followed by a crop of large red rose hips that persist through the winter.
Centifolias
If you have seen a still life by a 17th century Dutch artist, you have probably seen images of centifolia roses. More commonly known as cabbage roses or hundred-petaled roses, they were prized for their full, large flowers. Blooming once a year, in the spring, they are extremely hardy plants; most grow tall with an arching growth habit, although a few are more compact, with smaller blossoms.
Moss Roses
The moss roses get their name for the mossy appearance of the buds and sepals and are sports of the damasks and centifolias. Although they were first recognized in 1696, most varieties were bred in the mid-19th century. Bearing a fragrant, piney scent, the hardy bushes grow stiffly upright. (These are not the same as Portulaca grandiflora, also known as moss rose.)
China, Tea and Noisette
Introduced in the late 16th century from the Far East by sea traders, these are somewhat tender plants that offered repeat bloom, a classic pointed rose-bud shape and a wider range of colors. The first hybrid tea rose ('La France'--introduced in 1867) was a product of this class, and marks the dividing line between old garden roses and modern roses.
Pluck a sprig of mint and crush it between your fingers and you'll release a cool distinctive fragrance not matched by any other plant. But mint doesn't just smell good--it packs a mighty punch of flavor, too.
Mint can be very invasive, so it does need caution. Given good conditions, it will happily take over your garden. But who said you have to plant it in the ground? If you want something to take over your yard (perhaps a grass alternative), one of the creeping mints can be a good choice for a groundcover. But if you want to keep mint contained, the best way is to grow it in a container. It spreads rapidly by shallow rhizomes, so if the roots can get out of an area, it will pop up elsewhere. We recommend planting mint in containers and putting them on tables where the wonderful fragrance can be closer to your nose and you can easily pluck a sprig or three, without bending. They go nicely on a sunny kitchen windowsill during winter, too.
Since mint is a shallow-rooted plant, you can plant it in low, 12-18 inch wide bowls. When the plant gets too crowded, simply cut it in half and re-pot with fresh potting soil. Keep your plants moist and feed occasionally--that's it.
Mint leaves can be harvested regularly and enjoyed. Just pinch as needed. It is best when picked early in the morning. To dry mint, cut the stalks just above the first set of leaves, as soon as the flower buds appear. Hang upside down in a dark, well ventilated room for two weeks or more.
Don't limit yourself to one kind of mint. There are dozens of varieties available and each one has its own unique flavor. Mint can be used to flavor drinks and salads, it can be made into a jelly and vinegars to flavor meats, and some, like chocolate mint, will make you think you've just eaten dessert.
So go ahead and give your energy a boost, refresh your spirit and revitalize your senses. Plant some mint today!
Daylight Saving Time begins at 2 am on Sunday, March 8, 2019, so be sure to set your clocks forward one hour! Your clocks should be set from 2:00 a.m. local standard time, to 3:00 a.m. local daylight time.
We remember to change our clocks by the phrase "Spring forward, fall back." As spring begins soon, why not embrace this season of renewal, and replace the batteries in all of your smoke detectors and carbon monoxide detectors. This simple act will help assure the safety of your family; properly working detectors save thousands of lives each year.
Perhaps one of the most versatile plants available for home gardens is the fragrant rosemary. A plant that dates back to ancient Roman times, rosemary remains as popular as ever due to its intensely fragrant foliage and bright, vivid blue flowers.
The foliage can add flavor and spice to cooking as well as aroma to potpourri and beauty to flower arrangements.
Rosemary plants are evergreen, and are not only attractive to look at but also easy to grow. They tolerate poor soil conditions, are very drought and heat tolerant once established and require only occasional feeding to keep them happy. They prefer full sun but will tolerate partial shade locations as well.
Rosemary plants are generally divided into two different types--upright and trailing.
Upright varieties have rigid upright branches with aromatic needle-like leaves. Most upright varieties can grow up to 4-6 feet high and half as wide. They can be placed as individual specimens or used to create beautiful low to medium-sized hedges.
Trailing varieties create a beautiful flow of fragrant foliage that forms an attractive carpet that can cascade from a container or rock wall. Trailing varieties also look great in rock gardens. These ground cover types generally grow 1-2 feet tall and can spread as much as 6-8 feet wide, if left untrimmed.
Rosemary plants are also are excellent for slopes and useful in erosion control.
Consider adding some rosemary plants to your garden. You'll love the fragrant foliage, as well as the butterflies and hummingbirds the beautiful blue flowers attract.
2 lb. potatoes, peeled and quartered
6 tbsp. whole milk
1 stick butter, cubed
1 tbsp. butter for the sauce
Salt and ground black pepper
1/2 tbsp. lard or dripping
1 cup chopped onion
1 cup finely diced carrots (see substitutions below)
1 clove garlic, minced
2 cups ground or minced lamb
1 3/4 cups beef stock
1 cup chopped white mushrooms
2 tbsp. finely chopped flat leaf parsley
1 tbsp. all-purpose flour
1 cup grated cheddar cheese (if you can get an Irish cheddar, by all means, do!)

Substitutions:

Vegetables: you can also use peas, corn, mixed veggies...if you use frozen veggies, thaw first. Canned veggies are not recommended.
If you don't like mushrooms, add another cup of veggies.
You may substitute ground beef for the lamb--but then it's a Cottage Pie, not a Shepherd's Pie.
Step by Step:
Heat the oven to 375 degrees F.
Boil the potatoes until soft; then drain into a colander.
Place the milk and butter in the pan used to boil the potatoes, return to the heat and warm gently until the butter has melted.
Add the potatoes and mash. Salt and pepper to taste and keep to one side.
Melt the lard or dripping in a large deep pan.
Add the onion and carrot and fry for 5 minutes.
Add the garlic and cook for another minute.
Add the ground lamb and one-third of the beef stock to the onion and carrot mixture and cook, stirring constantly until all the meat is browned.
Add the remaining stock, parsley and mushrooms, season with salt and pepper. Cover with a lid and cook for 15 minutes.
Mash the flour into the remaining 1 tbsp. butter then add in small pieces to the ground meat sauce, stirring until all the flour has dissolved and the sauce has thickened slightly, approx. 5 mins (use more or less flour to adjust to your desired consistency).
Place the meat and sauce into an 8" X 3" deep ceramic of glass baking dish and cover with the mashed potato.
Sprinkle the grated cheese on top of the potato and bake in the heated oven for 30-35 minutes, or until the surface is crisp and browned.
Serve immediately
STORE HOURS
Eastvale Store Hours
Monday-Saturday:
7:30 a.m. to 5 p.m.

Sunday:
9 a.m. to 4:30 p.m.

OPEN ALL YEAR
Corona Store Hours
Monday-Saturday:
8 a.m. to 5 p.m.

Sunday:
9 a.m. to 4:30 p.m.

OPEN ALL YEAR
Yucaipa Store Hours
Monday-Saturday:
8 a.m. to 5 p.m.

Sunday:
9 a.m. to 4:30 p.m.

OPEN ALL YEAR